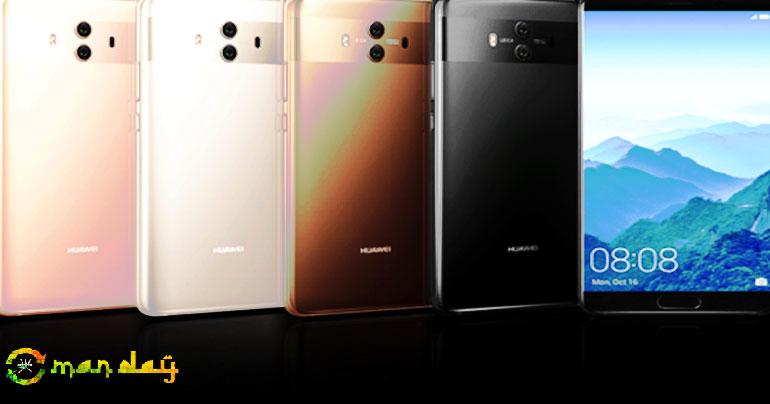 The Reliable Smartphone That Empowers You!
A decade ago, smartphone did not exist. Today, we can't imagine life without a smartphone.
Smartphones are the devices we use the most to help us in our daily life. They have revolutionized the realm of communication as we now reach people from different parts of the world and easily access information. Thanks to technology and innovation, smartphones have become so knowledgeable that they reshaped the way we live and help us in our daily chores. With the rise of artificial intelligence, smartphones promise to change our lives to the better. Launched in October 2017, the HUAWEI Mate 10 Series embed artificial intelligence to empower consumers and make their lives more efficient and easier. Discover how these new smartphone will empower you in your daily life!
Even if you're not a pro, your photography skills will be enhanced!
Whether you're a seasoned professional or just an amateur, the HUAWEI Mate 10 Series smartphones will help you capture breathtaking pictures in any environment. Powered by Huawei's built-in Kirin 970, the smartphones use artificial intelligence even in their cameras. When shooting a picture, you don't need to set the camera parameters – the HUAWEI Mate 10 Series cameras that have learned 100 million objects and scenes will automatically recognize your subject (sky, beach, plant, pet, ect.) and set the right parameters to give you wonderful pictures. And even when you're capturing a moving object or a picture in low-light environment, the camera will use artificial intelligence to shoot clear pictures with amazing details and no blur.
A battery that supports you with whatever you're doing!
The HUAWEI Mate 10 Series smartphones sport a powerful 4000 mAh battery to support you in your everyday tasks. Using Huawei's certified SuperCharge technology, the smartphones can power up within only 30 minutes of charge to support you over two days of heavy usage. The battery also features intelligent power management, which means that when you use your phone for heavy activities like games or videos, it adjusts to support power-intensive apps, and if your phone overheats, the artificial intelligence-powered management function automatically switches it off.
An award-winning smartphone that allows you to thrive!
Recently, the HUAWEI Mate 10 and HUAWEI Mate 10 Pro were awarded the iF Design Award for their outstanding design. Bringing the ultimate design with bigger screens, less bezels and more compact bodies, the HUAWEI Mate 10 Series smartphones fit comfortably into consumers' hands and offer an unparalleled viewing experience thanks to an amazing FullView display. The HUAWEI Mate 10 Pro smartphones are IP67 water and dust resistant.
On another note, the HUAWEI Mate 10 Series smartphones were also celebrated for their mobile AI processor, New Leica Dual Camera and long-lasting battery, among other features, at CES 2018. The media presented Huawei four awards: Android Authority awarded the HUAWEI Mate 10 Pro the '2017 Smartphone of the Year' award for having consistent quality across the board. TechRadar named the HUAWEI Mate 10 Pro the 'Best Smartphone' at the show, acknowledging the device's Kirin 970 AI chip, HUAWEI FullView Display, the world's largest dual f/1.6 aperture, and the world's first end-to-end safety certified charging technology. T3 gave the HUAWEI WiFi Q2 Series one if its 'Loves' award for being a true plug-and-play Wi-Fi system designed for the entire house. Android Police recognized the HUAWEI Mate 10 Pro as a 'Best of CES 2018' for its Kirin 970 processor, intelligent New Leica Dual Camera, and long-lasting battery power. Android Central named the HUAWEI Mate 10 Pro a '2018 CES Top Pick' because of its improved dual camera setup, SuperCharge certification and 6-inch HUAWEI FullView HDR display.
tag: internationalnews , technology
Share This Post
YOU MAY ALSO LIKE
COMMENTS