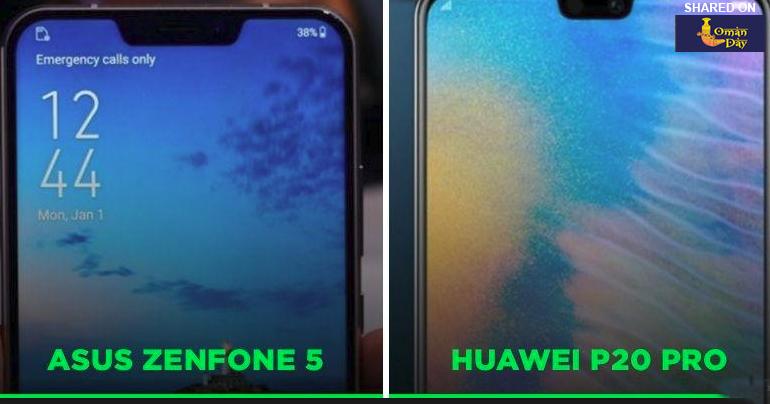 There's No Reason To Copy The iPhone X Notch, But Android Smartphone Makers Are Doing It Anyway
It's pretty common knowledge that smartphone manufacturers, of both Android and iOS flavour, are in the habit of copying from the competition. On one level that's great for progress; technology pioneered by one company is shared around, a great implementation method can be disseminated.
Unfortunately, that trend has really been letting us down this past month. The iPhone X's notch isn't going away. In fact, it's spreading...
Multiple Android brands have decided that the iPhone X's notch is bee's knees and that it's the new standard, just like that last year's fingerprint scanner, or USB Type-C before that. But while those last two examples are great to have on a smartphone, the notch doesn't serve any conceivable purpose other than to mindlessly follow a trend that should've died with Apple.
After all, at least Apple's notch houses not just the earpiece but also the TrueDepth Camera system, responsible for FaceID's capability. In addition, it also lets the iPhone X keep narrow bezels everywhere else. But for all these other pretenders, there's nothing special going on with the camera, and most of them still retain a sizeable "chin".
So then, why would a variety of major Android makers still go with the notch anyway? Well, because they have some misguided idea that Apple is the sole authority on sophisticated design and everyone needs to get with the program.
Asus ZenFone 5
Asus is probably the worst notch offender this year. At its Zenfone 5 launch during MWC earlier this year, the company boasted about having a notch 26 percent smaller than that of the "Fruit Phone X". Yeah, they copied the most iconic feature of the latest Apple device and wouldn't even call it by name. Oh yeah, and the point of the notch was entirely lost anyway because the phone still had soft menu buttons locking up space in the interface.
...[ Continue to next page ]
tag: international-news , technology
Share This Post
YOU MAY ALSO LIKE
COMMENTS