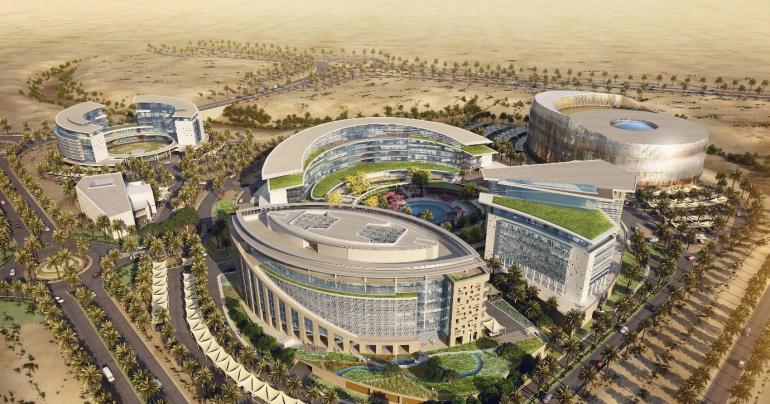 Biggest 'urban' development project launched in Oman
Daily Oman
1 year ago
664
The largest urban development project which costs a whopping 5 billion Omani riyals has been launched in the country. A joint venture between Dubai's Majid Al Futtaim Group and Oman Tourism Development Company (OMRAN), this project is set to alter the dynamics of Oman.
Named the 'Madinat AL Irfan', this swanky project is next to the Muscat International Airport and is adjacent to the Oman Convention and Exhibition Centre.
CEO at Majid Al Futtaim, Alain Bejjani is upbeat about the project and calls it his bit to give back to the country.
"Our long-standing commitment to this country has led us to invest 705 million riyals and create employment opportunities for more than 42,000 people. We are Oman's largest non-energy Gulf investor and a long-term contributor to the local economy," Futtaim quipped after the launch of the project.
He also spoke about the partnership with OMRAN and said that he is extremely pleased to be a part of the largest developmental plan in the country.
Peter Walichnowski, CEO of Omran is equally excited to be on board and said that it was an important step which would go a long way in transforming the region.
"Omran's public-private strategic partnership approach is successfully bringing together the highest standards of expertise and quality with local knowledge and passion," said Walichnowski.
"We are already seeing this positive impact at Madinat Al Irfan, with the Oman Exhibition and Conference Centre precinct, which is now making a vital contribution to Oman's MICE sector," he further added.
The first phase of the project which is slated to be completed by 2023 has extensive plans in place which will see investments in land infrastructure among other investments. It will also see the development of mixed-use components which will go a long way in not only helping the region, but also generating employment on a large scale.
Share This Post
YOU MAY ALSO LIKE
COMMENTS