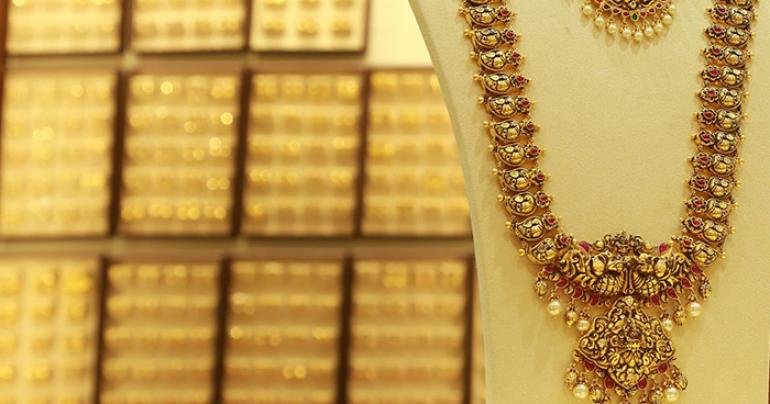 Gold prices, demand steady in Oman
Muscat: Gold prices in Oman have remained steady and shown only minor fluctuations in prices, even as the cost of the yellow metal has increased around the world.
Gold vendors in the country added they had seen good business at their outlets before the temporary closure of the borders, and expect more customers to buy from them in the new year.
"Gold is always considered to be a safe haven asset, even amidst crises," said Najeeb K, regional head – Oman, for Malabar Gold and Diamonds.
"Hence, any economic uncertainty would lead to an increased investor preference for the yellow metal. The discovery of a new strain of coronavirus and a second phase of lockdown announced by most of the European countries might be among the multiple factors that have led to this increase in gold prices.
"However, price has not been the only factor determining consumer demand, though it is critical," he added. "There is a long-term view from most consumers when it comes to buying gold as an asset and adornment. One of the intrinsic reasons for people buying gold jewellery is the fact that it is a reliable investment that also doubles up as an adornment.
"Value-appreciation and the ease to liquidate the metal for cash without losing value even during crises add to the benefits of investing in the metal," Najeeb explained.
Adding to this, a spokesman for Joy Alukkas Jewellery said: "the prices of gold have remained steady for a while now, moving either up and down by only about 250 to 500 baisas a day. Much of a change has not been recorded in Oman.
"We had good numbers of customers coming in last month, but I think people's consumer confidence dropped after the decision to close the borders for a short while was announced," he added.
"That led to a little bit of a dip in customers, but I expect this impact to only be temporary, and we expect business to pick up soon once again."
As of January 4, 24 carat gold was being sold at OMR24.5 per gramme, and 22 carat gold fetched a slightly lower price at OMR23.4 a gramme. Cheaper variants of gold were being sold at OMR21.45 a gramme (21 carat) and OMR18.3 a gramme (18 carat).
Globally, gold prices rose to an eight-week high, because of its attractiveness in terms of guaranteed returns on investment, which has only gained prominence as more cases of COVID-19 continue to be reported around the world.
The increase in prices was also a side-effect of more stringent restrictions being enacted by some countries to stop the spread of infection.

Spot gold rose by 1.1 percent to touch $1919.11 dollars an ounce, the highest it has been since 9 November, when it reached $1925.05. Gold futures contracts in the United States rose 1.6 percent to $1925.

As for other precious metals, silver gained 2.2 percent to reach $26.93 an ounce, platinum rose 1.4 percent to touch $1083.42, and palladium rose 0.1 percent to a price of $ 2,451.78.
tag: omannews , omanlatestnews , muscatnews , goldprice
Share This Post
YOU MAY ALSO LIKE
COMMENTS