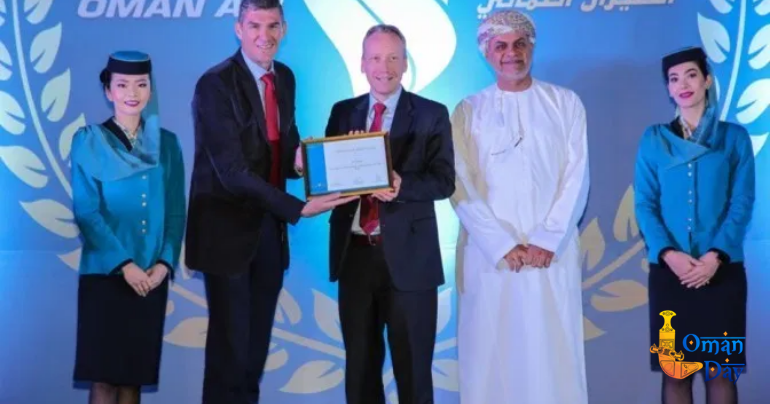 Oman Air Cargo awards Jettainer for "best service"
Jettainer, the leading international service partner for outsourced ULD management, received the Oman Air Cargo Award 2020 in the category "Best Service" during the award gala on 4th March in Muscat, Oman. It is the second year in a row that Jettainer receives this honoring. Every year the cargo airline recognizes those partners with a Certificate of Appreciation whose support and cooperation particularly stood out in the last year.
"We are very pleased that we were able to convince with our work again. Receiving the award the second time in a row underlines our excellent relationship with Oman Air Cargo," comments Thomas Sonntag, CEO of Jettainer GmbH.
Mohammed Al Musafir, SVP - Oman Air Cargo, said at the award ceremony: "We thank our cooperators for the outstanding work in 2019. With Jettainer, we can count on a reliable partner for over two years already and we are looking forward to a fruitful long-term cooperation."
Oman Air outsourced the ULD management to Jettainer in October 2017. The market leader has a dedicated team in Abu Dhabi and Muscat, which manages just under 20.000 standard and special ULDs for international airlines in the Middle Eastern region. In 2019, Jettainer has increased Oman Air's ULD fleet by about 20 percent to support their future growth strategy. Jettainer's regional office also operates the order management of temperature-controlled containers, which requires a high level of expertise as these are managed differently from standard ULDs. Jettainer is the only company offering this kind of service, managed globally from Abu Dhabi. Further, Jettainer partners with two local certified repair shops for ULD repair services and operates a JettLease station at Abu Dhabi Airport to complete the service portfolio in the Middle East.
tag: oman , omanday , oman-air-cargo , best-service , category , jettainer , muscat , awards , international-service-partner
Share This Post
YOU MAY ALSO LIKE
COMMENTS