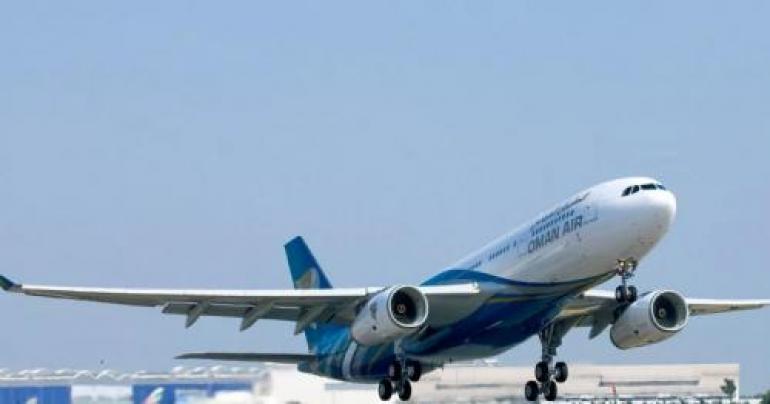 Oman Air co-pilot found without flying licence, stopped at Delhi airport
Traffic cops routinely challan drivers who forget their licence at home. Now in a possible first, Indian aviation authorities did not permit a Muscat-bound Oman Air flight to take off from Delhi as he could reportedly not show his flying licence during a random check. The plane was allowed to depart only when the airline faxed the cockpit crew member's commercial pilot licence (CPL) to Delhi and the same was found to be in order by the regulator.
This first-of-its-kind episode happened over a week back in Delhi. A team of Directorate General of Civil Aviation (DGCA) officials was carrying out ramp inspections where the paperwork of foreign aircraft and crew operating them was being checked.
"During this random check, the co-pilot of Oman Air's Delhi-Muscat flight could not produce his CPL when asked to do so. The aircraft, whose boarding had been completed, was stopped from taking off. The airline faxed the pilot's licence which was examined and then the plane took off with a two-hour delay," said a source.
Oman Air did not comment on this episode till the time of going to press.
The DGCA has reiterated all foreign airlines that they must send crew and aircraft here with complete paperwork and safety checks.
India had started "safety oversight of foreign airlines" (SOFA) in 2009 after the US Federal Aviation Administration found it did not do so while auditing the DGCA. Former chief election commissioner Nasim Zaidi, who was DGCA chief in 2009, had started SOFA based on Europe's "safety assessment of foreign aircraft" (SAFA).
Indian airlines are routinely subjected to strict checks when they land in foreign airports. On the other hand, the Indian DGCA does not reciprocate this favour with the same vigour. "About five to six years back in UPA time, we grounded foreign airlines' aircraft a few times after finding some papers or certificates missing or due to some other reason. That immediately became a diplomatic issue with the country concerned and we were directed to immediately release those planes for flights," said a source.
Indian airlines, however, face stringent checks abroad, especially in the west. The Indian DGCA has in recent days strengthened SOFA checks. Sources say a balance has to be struck while conducting these checks. "Foreign airlines must know that India has a strong aviation safety environment. However, this action has to be in a way that it does not mean our airlines facing troubles when abroad in retaliation," said a source.
tag: oman-news , daily-omanoman-air-co-pilot-found-without-flying-licence , stopped-at-delhi-airport
Share This Post
YOU MAY ALSO LIKE
COMMENTS