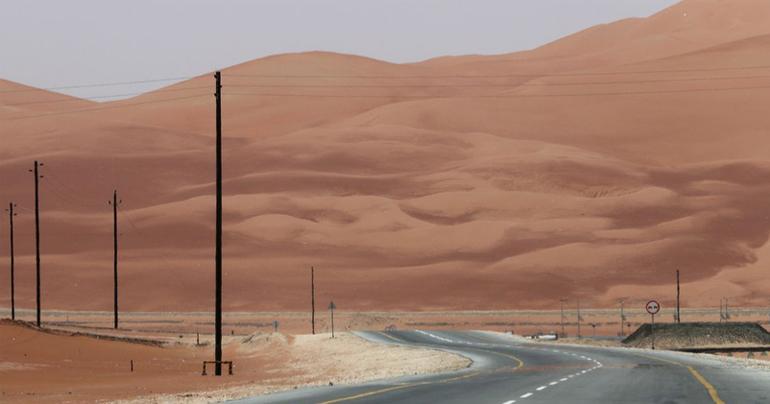 Oman-Saudi desert highway is months away from opening: Minister
The new Oman-Saudi desert highway is months away from opening, Eng. Said Hamood Al Maawali, Minister of Transport, Communications and Information Technology said.
The carriageway traversing the treacherous dunes of the Rub Al Khali (The Empty Quarter) is expected to cut travel time by around 16 hours.
The 800-kilometre motorway was originally scheduled for completion in 2014, but was delayed because of technical issues. "The landline linking the Sultanate and the Kingdom of Saudi Arabia is vital as it links the two largest geographical countries in the region. This road project is months away from the opening," Al Mawaali said in an interview with Al Arabiya TV.
According go the Minister, arrangements are currently being done to complete the project quickly and "we are in the process of preparing services for road users," he said.
Al Mawaali said the road will serve a new impetus to trade, commercial and economic ties between the two countries. "More than shortening the distance of travel, the road will help in transport services. We expect the value of trade exchange between the two countries to rise with the opening of the project," Al Mawaali added.
tag: oman-saudi-desert-highway
Share This Post
YOU MAY ALSO LIKE
COMMENTS