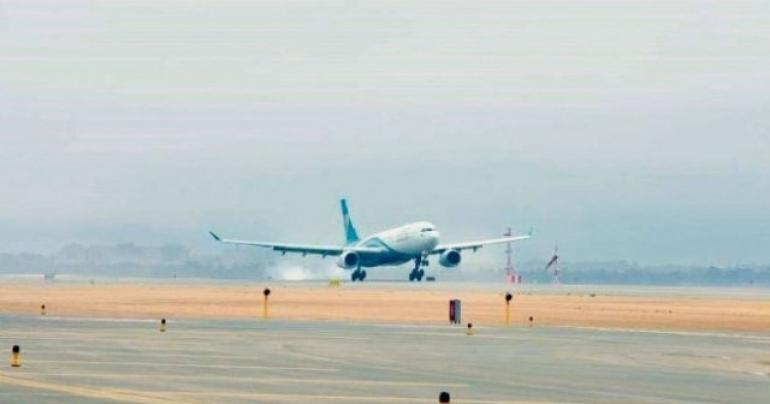 Oman to suspend all flights from Sunday
Oman will suspend all domestic and international flights to and from the Sultanate's airports from noon on Sunday, in an attempt to control the spread of Covid-19
The decision has been taken by the Supreme Committee as the number of confirmed cases in Oman reached 99, with 15 new cases confirmed on Wednesday.
The ban excludes flights to Musandam and air cargo.
Seven out of the 15 new cases are linked to contact infection, while a further seven are linked to travel to the UK, USA and Spain; one case is under investigation.
The Ministry of Health also said that 17 patients have recovered and they have been advised to stay at home quarantine and adhere to health instructions.
Meanwhile, the Supreme Committee has opened a bank account to receive donations, in response to national initiatives being undertaken by citizens, private establishments, civil society institutions and local society, to fight the pandemic.
Oman News Agency added: "The Supreme Covid-19 Committee also gave directives to the departments concerned to allocate safe places for washing the dead in each of the Sultanate's wilayats and to deal with every corpse as deemed necessary for eliminating infection risks.
Share This Post
YOU MAY ALSO LIKE
COMMENTS