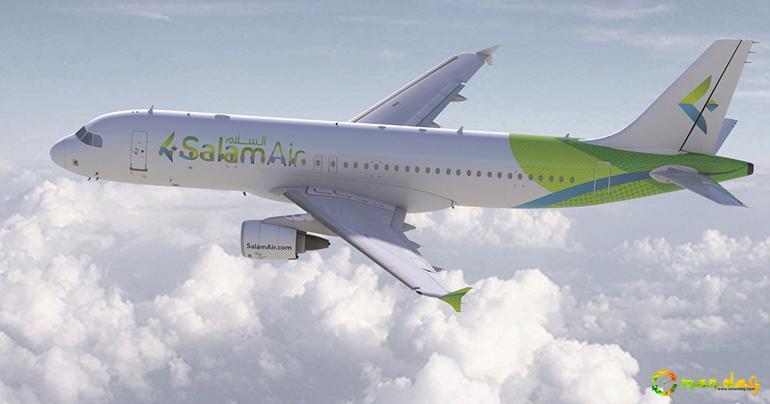 Salamair to fly to 6 nations
Oman's first budget airline, SalamAir, plans to start flights to six new destinations by next summer, which include Iran, Sudan, Nepal, Kuwait, Bangladesh and India. Revealing plans for the upcoming year, which will also coincide with the anniversary to mark the first year of its operations, Captain Mohamed Ahmed, CEO, said in an exclusive interview that SalamAir is planning to reinforce its fleet with additional aircraft to support its growing network of destinations. He said SalamAir has been successful in providing an affordable travel alternative and starting services to popular destinations such as Saudi Arabia, United Arab Emirates and Pakistan.
Captain Mohamed said, "It has been a fantastic year for SalamAir. Starting international operations within the first 12 months of operations has been nothing short of remarkable. We look forward to achieving sustainable growth in the future and providing affordable travel options that suit everyone's needs. Therefore, we are exploring new destinations across Asia, including Peshawar, Islamabad, Shiraz, Khartoum and Dhaka, among others." The airline is planning to announce new orders for its fleet in the next few months to add 20 aircraft and connect to 60-65 destinations by 2023.
Captain Mohamed Ahmed
Captain Mohamed said, "As a budget airline, our focus is on trimming expenses. We are determined to provide our guests with good options on board. That extends to incorporating technology and generating ancillary revenues to provide passengers with more choice." He also touched on SalamAir's plans to enter the Indian market, saying: "As the world's third largest aviation market, India represents a major opportunity to nurture our business model. We are currently working hard to secure bilateral rights and will make a formal announcement as soon as we are ready."
...[ Continue to next page ]
Share This Post
YOU MAY ALSO LIKE
COMMENTS