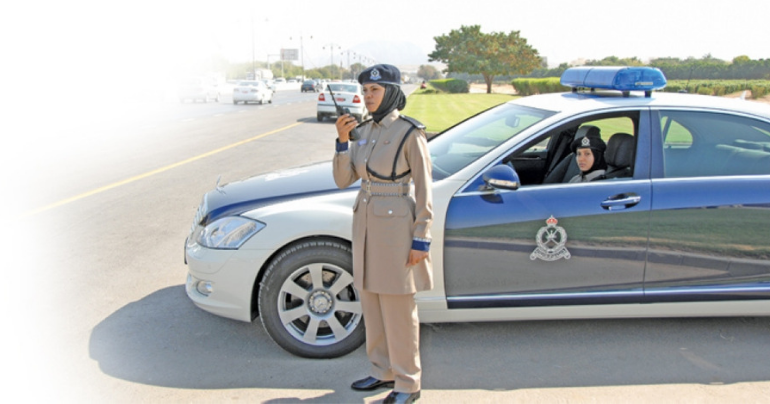 Traffic safety: On the right track
Oman's efforts to reduce road fatalities have been praised by the World Health Organisation (WHO).

A relentless Royal Oman Police (ROP) and Ministry of Health safety campaign to cut accidents and raise awareness has resulted in a massive drop in road deaths in a few short years.

The joint efforts of ROP and the Ministry of Health have resulted in a reduction in traffic fatality rates from 34 per 100,000 people in 2010 to 16.5 per 100,000 in 2017.

Speaking to Times of Oman, Dr Akjimal Magtymova, Representative of WHO in Oman, said: "In 2010, Oman signed the Decade of Action Global Commitment to reduce the number of road traffic deaths by 50 per cent." "Oman has so far registered a 65 per cent decrease, well over the required 50 per cent, and the decade is not yet over," she said.
A senior official at the ROP said: "The number of accidents has reduced by 67 per cent overall, injuries by 34 per cent, and deaths by 53 per cent since 2012."
Better awareness, traffic patrols and motorists abiding by speed limits led to the reduction in the number of accidents. Speed radars also contributed to the decrease.


"Improved road networks in Oman have also helped to slash the number of driving injuries and deaths. With the spread of the road network, we were able to provide increased traffic control, at great effort, to maintain the safety of users," the ROP official added.

Dr Magtymova also said: "I would like to stress that Oman was behind regional and global road safety progress, but nationally Oman has made significant investments and efforts over recent years in road safety initiatives, including infrastructural. These have significantly reduced fatality due to road traffic injuries and Oman is now performing better than the regional average, which is 18 per cent."

Dr Magtymova also revealed that the successful safety campaign was one of the main reasons Oman was chosen to host the first session of the Eastern Mediterranean Regional Forum for Road Safety Legislators Leadership, hosted by Dr. Mohammed Al Hosni, Undersecretary of the Ministry of Health for Health affairs, which began in Muscat yesterday (Tuesday).

Dr. Magtymova added: "The current event is the first meeting of the EMR Forum for Road Safety Legislators. The fact that it is being held in Oman is quite symbolic as Oman has been helping bring the attention of the international community to improving road safety and has achieved solid progress on this front."

Oman's progress in lowering accidents is a shared effort between the ROP, awareness groups and the Ministry of Health.

A statement by the Ministry of Health commended all involved.

"The Ministry of Health is working closely with all relevant sectors to ensure road safety through enacting and monitoring relevant scientific evidence-based laws and policies, which halved the number of road traffic deaths."

"The fourth global status report on road safety 2018 showed the road accident mortality rate in Oman falling below the regional average. The report also revealed that the majority of the victims are males in the 15–29 age-group."

"Losing this group has serious effects on country productivity and development," the statement continued.

Dr. Magtymova added: "Oman has a well-functioning National Committee on Road Safety that is funded through the national budget and is set up to co-ordinate, legislate, monitor and evaluate. National Road Safety Strategy is fully funded and explicitly aims at reducing death rates between 2011 and 2020. Oman has made significant progress in enforcing seat belt law and is now addressing other road safety key risk factors that need to be further strengthened to meet WHO best practice criteria."

"Every activity carries the risks related to human error and driving is no exception. Besides, our physical ability to tolerate crash forces are limited and harm occurs."

"What's important is that road safety is everybody's responsibility: from the level of an individual road user to the road authorities, companies that generate transport in their value chain, designers of transport system to prevent accidents and minimize the death and injury toll including the timely provision of emergency medical services for the victims," she added, with examples such as sober driving and awareness campaigns by transport companies.

It is expected that this meeting, which will last for three days with the participation of 18 out of 22 member states, will help translate the plans into practice by leading legislators, executives, academics, civil society and other partners into action to improve data driven laws and policies, as mentioned by Dr Ahmed Al Mandhari, WHO Regional Director for the Eastern Mediterranean in his opening message.
tag: royal-oman-police- , ministry-of-health-safety- , campaign , cut-accidents , awareness
Share This Post
YOU MAY ALSO LIKE
COMMENTS