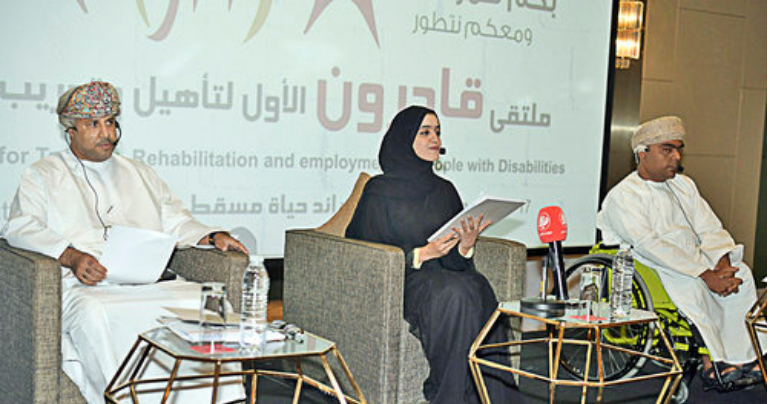 INCLUSIVE SOCIETY: 320 JOBS FOR DISABLED IN THE PRIVATE SECTOR
A new initiative will see the recruitment of 320 disabled in the private sector in the next two years. Taking the initiative forward, the Ministry of Civil Service (MoCS), in cooperation with the Oman Association for the Disabled and ASAAS Muscat will organise a forum titled Kaderoon (able) on June 17 and 18.
Speaking to Muscat Daily , Mohammed Mustafa al Shamali, CEO of ASAAS Muscat said, "The initiative is a first-of-its-kind in Oman. The forum will be held at the Grand Hyatt Muscat. It will focus on integrating the disabled into society, and enhancing their capabilities and skills."
Shamali said that some companies from the private sector have offered to recruit 70 disabled. "There are also 100 training opportunities being made available by the Gulf Technological Institute. Additionally, four scholarships will be offered for pursuing diploma and graduate courses."
Talking about the future plans, he said, "We plan to organise this forum every year in cooperation with MoCS, institutions in the private sector and educational institutions to provide more jobs and scholarships for people with special disabilities.
"The second forum will be held in April 2020. We will target more than 250 jobs and over 20 scholarships for the disabled."
Share This Post
YOU MAY ALSO LIKE
COMMENTS