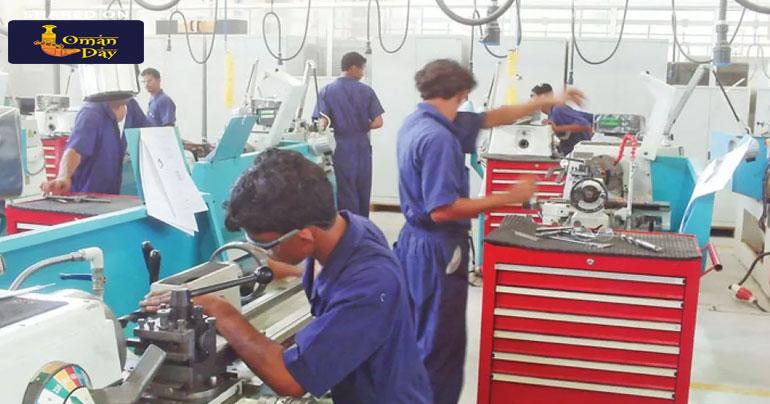 Plug the skills gap to create jobs for Omanis: Al Aufi
Oman has a 'huge shortage' of hands-on workers such as welders and mechanics and the Sultanate will boost jobs by training young Omanis to plug the manual labour gap.
Salim Al Aufi, Undersecretary at the Ministry of Oil & Gas, speaking at the Oil and Gas West Asia conference which officially opened yesterday, said: "I think the employment opportunities will increase, especially if we focus on professions, as opposed to engineers etc. We have a huge shortage of mechanics, welders, instrument controllers. We need to provide them (Omanis) with skills to get into the market and help them contribute positively."
Al Aufi also spoke about one of the main planks of this year's OGWA conference—digitalisation. He said: "A number of booths did display digitalisation, especially in terms of virtual reality. Many companies are going in that direction and we embrace it fully. Although some people think digitalisation will reduce the number of people working, I think it will just change the kind of jobs they will do. It will make them more responsive and enhance oil production."
More than 350 firms are participating in the exhibition, Al Aufi said, and many are embracing augmented reality, virtual reality and digitisation to drive their companies into the future.
"We have more than 30 countries and 90 companies participating. It comes at a time when managing costs is extremely important," he said.
Speaking exclusively to Times TV, Al Aufi added renewables were becoming a major segment of the Omani economy. "There is scope for renewable sources of energy and we don't see it as competition. We embrace it. Glasspoint is a very good example of us embracing renewable sources. PDO is also doing a 100MW power project. Renewable is a way of saving gas and concentrating our attention to becoming more energy efficient and reducing our carbon footprint."
"A number of projects were completed last year. Sohar expansion, Jifnain tank farm, Khazzan project. The Liwa plastic project is 54 per cent completed, Salalah LPD, Duqm refinery, etc are just some of the projects in the pipeline," he said.
Share This Post
YOU MAY ALSO LIKE
COMMENTS