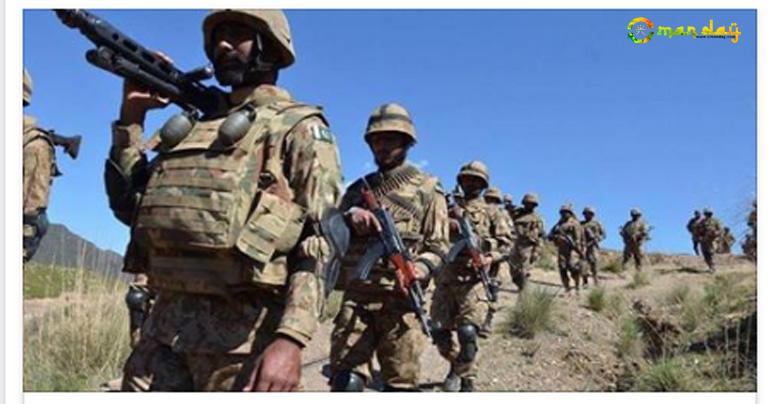 Pakistan Under Scrutiny for Planned Troop Deployment in Saudi Arabia
Information
1 year ago
268
Pakistan's decision to deploy troops to Saudi Arabia has sparked domestic criticism the country is taking sides in the Yemeni conflict in violation of a parliamentary resolution, and it's a move some say likely will upset neighboring Iran.
The Pakistani military announced Thursday it was sending a "contingent" of troops "on a training and advice mission" to Saudi Arabia "in a continuation of ongoing … bilateral security cooperation."
The statement, however, explained the Pakistani "troops or those already there" will be stationed on the soil of Saudi Arabia.
Nearly 1,200 Pakistani troops are permanently stationed in Saudi Arabia as part of a training mission for more than 250,000 Saudi troops. The English daily DAWN quoted the Pakistan army spokesman as saying the size of the new contingent would be "less than a division," which usually consists of about 10,000 forces.
Riyadh and Islamabad have been close allies for decades. The Saudis have been pressing Pakistan for the troop deployment since the outbreak of the Yemen conflict in 2015.
But the national parliament that year unanimously adopted a resolution affirming Islamabad's strict "neutrality" in the conflict and called for the government to use diplomacy to end the crisis.
'Grave consequences'
On Friday, Pakistani lawmakers criticized the government for bypassing that resolution and "making unilateral decisions to the determent" of the country.
Opposition Senator Farhatullah Babar initiated the debate in the upper house and warned of " grave consequences " for Pakistan.
The senator from the Pakistani Peoples Party alleged that recent statements by the foreign ministry were aimed at justifying the troop deployment to "actively engaging the Yemenis in the conflict on the side of the Saudis."
The debate prompted Senate Chairman Raza Rabbani to summon the foreign minister on Monday for a clarification and to explain reasons for sending troops to Saudi Arabia.
Opposition members in the National Assembly, the lower house of parliament, also slammed the decision and sought clarifications to make sure the troop deployment in Saudi Arabia would not "contravene" Pakistan's neutrality outlined in the parliamentary resolution.
...[ Continue to next page ]
tag: blog , information
Share This Post
YOU MAY ALSO LIKE
COMMENTS