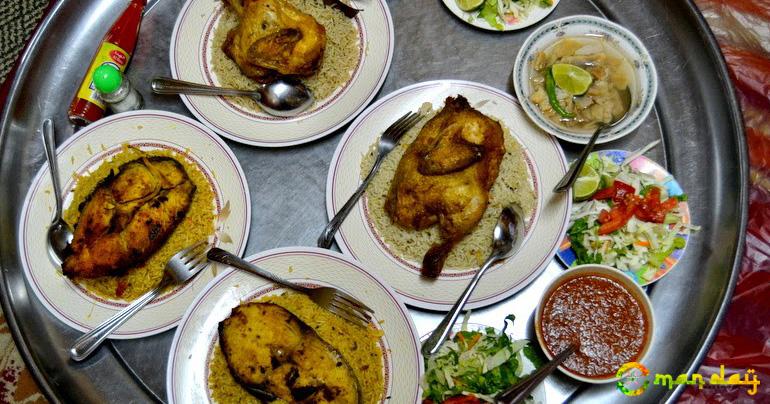 10 Best Restaurants In Muscat
Top 10 things to do
1 year ago
3833
Oman has a large international population, succulent seafood and a booming (and air-conditioned) restaurant scene in which to escape the heat. We explore 10 of the best restaurants in Muscat, the capital of Oman.
1. Slider Station
While hamburgers may not be the most typically Omani dish, the innovative nature of each one on the menu being 'miniature' is enough to make this burger joint a cut above. The idea of a sushi conveyor belt is used for this American specialty, and Slider Station's hungry clientele can choose from a fantastic array of 'sliders'. This Kuwaiti franchise also offers highly addictive gooey chocolate desserts.
Slider Station, Oasis by the Sea, Shatti Al Qurum, Muscat, Oman, +968 2469 8990
2. Ubhar
Everything about Ubhar is designed to enchant and plunge the diner into Oman's mysterious and regal past. It shares its name with the ancient city supposedly now buried under the southern quarters of the city. Both the décor and the food are a medley of modern and historical Omani cuisine and design, though visitors are spared the traditional floor-level seating. Desserts are a highlight, especially the halva-based offerings: another of the impossibly sweet incarnations of the popular Middle Eastern treat. Daring diners can try the camel biryani, although the menu also offers an ample choice of more traditional meats.
Ubhar, Al Kharjiyah Street, Muscat, Oman, +968 2469 9826
3. The Beach
The Beach is the closest one can get to a true al fresco beach picnic in Oman, while still having the luxury of being served high-quality dishes with breathtaking panoramas of the Gulf of Oman. The dishes complement the view, with a seafood menu inspired by international cuisine: Mussels with kaffir lime and coconut, lobster tail carpaccio and whole grilled fish. The restaurant is open from September to May for dinner only, perfect for sampling an Arabic sunset and the day's catch.
The Beach, North Ghubra 32, Way No. 3215 18th November Street, Muscat, Oman, +968 9662 7390
...[ Continue to next page ]
tag: about-oman , top-10-things-to-do
Share This Post
YOU MAY ALSO LIKE
COMMENTS