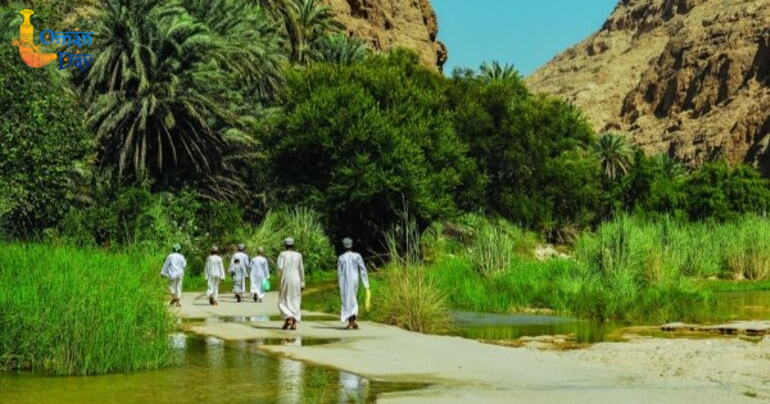 Travel Oman: Spectacular views of Wadi Bani Khalid
Located some 200 km from Muscat, Wadi Bani Khalid is a traveller's paradise that encapsulates the unique, sometimes unbelievable, natural beauty of Oman.

Often thought to be a harsh, unforgiving desert, Oman is anything but, and areas like Wadi Bani Khalid go a long way in proving that the Sultanate has a diverse and varied natural beauty.

To get there, according to the Ministry of Tourism - "Take the Bidbid – Sur Road in Al Sharqiyah South Governorate, which forks into a side road leading to Wilayat Bani Khalid, and then weaves up across the Eastern Hajar Mountains to Bida village deep in the mountains. There, you can enjoy the spectacular views of the fertile valley with its trees and abundant water that tumbles down in the form of waterfalls in some areas to form natural pools of water.

"The road then cuts through the valley to reach Muqal town, which is well known for its cave. To explore this cave, you'll have to exercise great caution as you may need to crawl or even scramble across some places. Here, the gushing waters create a loud rushing sound and collects in pools, only to dissipate and gather –once again – in small lakes, which the villagers have used to fill three irrigation canals."

Licensed Omani tour guide Ali Mohammadi has been taking tourists to Wadi Bani Khalid for years now, and it continues to be mentioned in the same breath as some of Oman's other outstanding locations.

"Wadi Bani Khalid is one of the most famous wadis in the Sharqiyah region in Oman," said Ali, who runs a blog by the name of Oman Tripper. "It has been a well-known wadi for a number of years and is popular with both adventure seekers and families wanting to have a bit of a picnic.

"Wadi Bani Khalid is the name of the wadi passing through a large area encompassing a couple of villages, and that is why there is a bit of confusion over where the wadi actually is," added Ali.
tag: destinations , travel , visit , monday , omannews , aboutoman , views , muscat , naturalbeauty
Share This Post
YOU MAY ALSO LIKE
COMMENTS