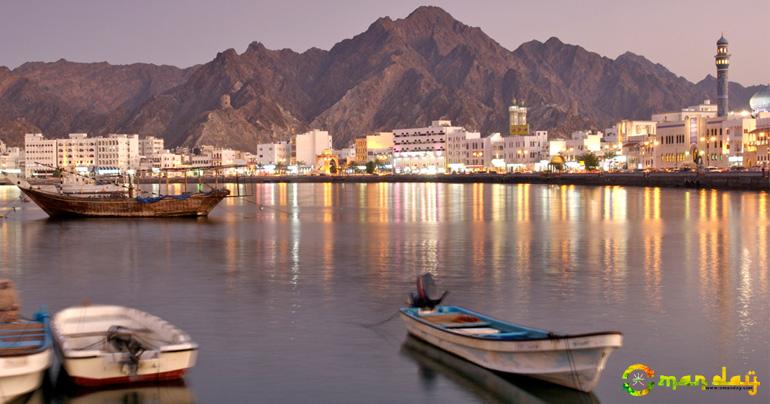 Top 10 things to do in Muscat
Top Destination
1 year ago
2604
Muscat Governorate is considered the pulsating heart of Oman. It is linked to Port Sultan Qaboos by Muttrah Corniche where the visitor to Muscat can view the wonderful variety of nature: golden beaches, mountainous heights, and golden sand dunes (Bawshar Sands).
Perhaps what is striking about Muscat Governorate and its states is the breathtaking intermingling of ancient cultural heritage and modern style. You will see houses, gates, old markets, small shops, and winding roads redolent of authentic history, side by side with modern markets, shops, buildings, and streets stamped with modern architecture. This allows Oman to preserve its historic character, and at the same time enjoying its contemporary spirit. Muscat is renowned as one of the cleanest Arab capitals, and has gained the honour of winning the Cleanest Arab City Contest several consecutive times.
Muscat as a city has played a prominent historical role due to its strategic location.
Muscat Governorate Wilayt are: Muscat, Mutrah, Bawshar, Al Seeb, Qurayyat, and Al Amirat.
Here are top 10 Attractions
Grand Mosque
The Grand Mosque is quite simply stunning. I was only lucky enough to see the outside (baby J is not allowed inside as kids under 10 are not permitted), but it makes for quite a sight. It is much grander and larger than it looks in photos -it can hold 20,000 worshippers.
The main prayer hall is to meant to be stunning and is home to the second largest Persian carpet in the wall. How's this for a stat – it took 600 women four years to weave!
If you are flying into Muscat then it will also probably be one of the first and last things that you see as it's by the road to the airport. This is a great introduction to Muscat. It also looks quite different at day versus the night and it was good to see it at both times.
...[ Continue to next page ]
tag: about-oman , top-destination
Share This Post
YOU MAY ALSO LIKE
COMMENTS