A Very Healthy Cabbage Soup Diet (Modified) That Speeds Up Your Weight Loss Efforts
Celery
Celery contains organic sodium that helps reduce blood pressure, and to promote a healthy and normal kidney function by aiding elimination of toxins from the body. Adding celery in the soup helps the kidneys to function better and also reduce inflammation caused by arthritis and gout. In your weight loss efforts, it helps to curb your cravings for sweets and rich food.
Sweet Potato
Sweet potatoes are a natural anti-inflammatory food that has over 1000x more beta-carotene than white potatoes and are loaded with many nutrients. It provides fiber that helps your regularity, stabilize and lower insulin resistance. Sweet potatoes are a low-calorie food, that makes an excellent addition to your diet when you are trying to lose weight. It bulks up and keep you feeling full and satisfied for longer, yet is non-fattening.
Carrot
Carrots are another anti-inflammatory food that are helpful for cleansing the liver and kidneys. It is rich in fiber, is diuretic and helps to eliminate excess fluids in the body, reducing water retention. It adds a nice sweetish flavor to your cabbage soup.
Tomato
Tomatoes have antioxidant and diuretic properties and help improve the digestive function. It also helps detoxify the liver and kidneys. Tomatoes are added to the soup for its slight acidity that helps drive the nutrients into your cells.
Mushroom
You can use any type of mushrooms for your soup. I usually use the enoki or cremini mushrooms and they blend in perfectly with the taste. Mushrooms contain high levels of antioxidants and minerals that protect your body from free radicals damage, while boosting your immune system.
Garlic and Ginger
Garlic and ginger are both excellent anti-microbial foods that act as natural antibiotic and immune enhancer to neutralize the free radicals in your body. They are also effective blood-thinners that protect your body against blockages of blood flows by clots. Both garlic and ginger have superior qualities in detoxifying your body and are also added to enhance the taste of the cabbage soup.
Turmeric Powder
Curcumin is a compound found in turmeric, that is responsible for many health benefits including the ability to reduce inflammation, relieve symptoms of arthritis and protect against certain cancer. Turmeric powder is added to enhance the taste of the cabbage soup, and you also enjoy its benefits of liver cleansing and an overall better health.
Cumin Seed Powder
Some of the unique health benefits of cumin seeds include its ability to speed up your body metabolism and reducing your appetite (or cravings) for unhealthy food. Studies show that cumin seeds can help your body to digest and absorb lipids (fats) efficiently. Cumin seeds have many other benefits, but more importantly, it is added in the soup to triple and speed up your weight loss result.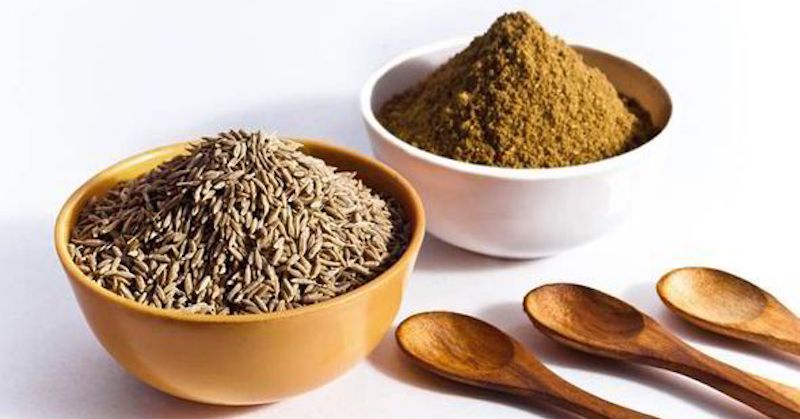 White Pepper Powder
White pepper contains piperine that helps improve the absorption of turmeric. It also contains capsaicin that generates heat to relieve pain that results from arthritis and muscular swelling or spasms.
Like cayenne pepper, it has the ability to burn fats, helping in your weight loss efforts. Its many other health benefits include promoting heart health, regulating blood pressure, providing relief to cough and nasal congestion, and improving digestive health. Adding white pepper powder in the soup gives it that extra kick that is really pleasing to the palate.
Natural Sea Salt
I recommend using only natural sea salt for its outstanding health benefits. Sea salt contain over 84 minerals so this is one way you can ingest these minerals naturally. Sea salt helps to regulate blood pressure, prevent over-acidity in the body and relieve edema (water retention)—all goes toward helping with your weight loss efforts, safely.
Chicken Bones
Finally, chicken bones or just chicken meat, is optional for this cabbage soup recipe. Always get organic chicken bones/meat when you can. Free-range chickens that are raised without antibiotics are preferred. It's a nice addition that makes the cabbage soup rich and tasty.
MY MODIFIED CABBAGE SOUP RECIPE
(Takes about 30 mins to prepare)
Ingredients
> 600-700gm (1.5lbs) meaty bone
> ¼ head of green cabbage, chopped
> 2 sticks of celery, cubed (optional)
> 1 big sweet onions, peeled and cubed
> 1 carrot, cubed
> 1 medium-sized sweet potato, peeled and cubed
> 1 box of cremini mushroom (about 6-8oz), sliced
> 2 tomatoes, sliced – seeds removed
> 3-4 cloves garlic, crushed
> 1 knob of ginger, remove skin and sliced thin
> 1 teaspoon turmeric powder
> 1 teaspoon cumin seed powder
> 1 teaspoon white pepper powder
> Seasalt to taste
Directions
> In a large stainless steel stock pot, add the washed bone-meat and fill up the pot to half full (about 2.5L or 85oz of water)
> Put on the stove on high heat to boil. Once boiled, the meat scum comes up to the top, scoop and remove it.
> Turn heat down to low (about #3). Add in turmeric, cumin and pepper powder. Stir.
> Add everything else—cabbage, celery, onion, carrot, sweet potato, mushroom, tomatoes, garlic, and ginger.
> Put on the lid and let simmer for about 80-90 minutes.
> Add seasalt to desired taste (Tip: Add salt in gradual increment, to the point that the soup tastes "sweet" – that's your magic amount of salt.)
> Serve hot and enjoy!
FAQ
How much weight can I expect to lose on the cabbage soup diet?
It depends on your body weight at the time you start, whether you have much water and fat to lose in the first place. Some have reported to lose up to 10 pounds in a week. Some people will lose more, some will lose less.
Can you eat anything else when on the cabbage soup diet?
The cabbage soup will be your replacement meals. So, you will eat it 2-3 times a day, as much as you want. In between soups, you may eat whole, fresh fruits and vegetables if you are still hungry. For best result, it is better to avoid all processed, sugar and baked foods, and foods high in fats during your cabbage soup diet. When you feel hungry, eat more soup.
What can you drink when on the cabbage soup diet?
You are still required to drink plenty of water. Go here to find out how much water you need to drink daily to stay hydrated. In between soups, you may also drink herbal teas and freshly-extracted juices, on top of eating the foods mentioned above.
For how long must you go on this cabbage soup diet?
It is entirely up to you, how long you wish to go on this cabbage soup diet. To see any result, it is best to do it for at least seven days. With this modified cabbage soup diet, you may go for as long as 28 days without any issues. The soup contains many nutrients that you don't otherwise get from the standard American diet.
Can you drink coffee when on the cabbage soup diet?
If you occasionally need a boost of caffeine, black, unsweetened freshly brewed coffee is acceptable to drink for its antioxidant content. Allow yourself no more than one cup a day.
Does the cabbage soup diet detoxify?
When you stop putting harmful foods in your mouth, your body detoxifies. So yes, going on a cabbage soup diet is a form of detoxification. Most of the ingredients that go into making the soup are anti-inflammatory and help cleanse the liver and kidneys. And yes, you may expect to feel healthier, lighter and more energetic after the 7-day (modified) cabbage soup diet. You may go on it for up to 28 days if you like.
How do you store the cabbage soup?
If you cooked a big pot of the soup per the recipe given above, most likely you will not be able to finish it in one day. At the end of the day when the pot is cooled, you may put the whole pot (with the lid on) in the fridge. For the next day, boil only what you want to eat in a smaller pot, and keep the rest refrigerated till when you need it again. You should be able to go through the entire pot within 3-4 days, and you can start cooking another pot of goodness!
Share This Post
YOU MAY ALSO LIKE
COMMENTS