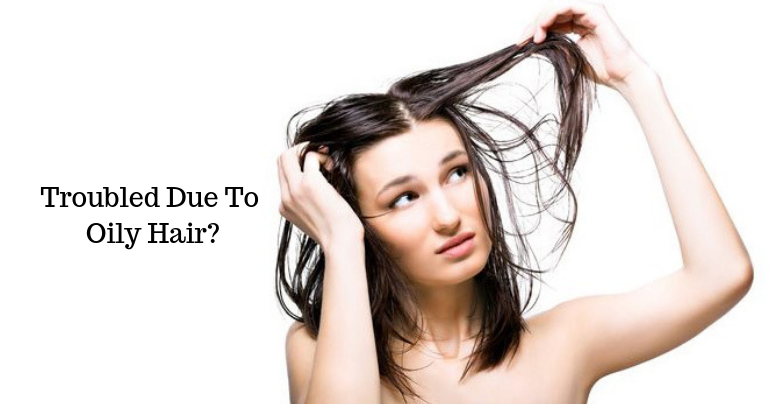 Troubled Due To Oily Hair? These 2 Hair Masks Can Solve Your Problem
Troubled Due To Oily Hair? these two DIY hair masks will work for you.
Who does not wish to have beautiful hair? But this wish can be fulfilled only when they are correctly maintained and taken care of. Whatever is the texture of the hair, if they are not handled well, many hair problems can give you sleepless nights. The most common problem faced by people is of an oily scalp. The most annoying part here is that the hair starts looking oily just a few hours after shampooing.
So how to take care of oily hair? What can be done to get those silky locks? The solution to his is hair mask. Hair masks prove to be great natural conditioners for the hair, which can be made from different ingredients for varied hair problems. For oily hair, these two DIY hair masks can get you out of this worry of not having silky locks without having to spend much.
Apple Cider Vinegar Mask
The apple cider vinegar mask is considered very effective for oily hair. For this, add a little lavender or coconut oil to the apple cider vinegar and then massage the scalp thoroughly with it. Wash your hair with a mild herbal shampoo after 2 hours of massaging the concentrate on your scalp. Once the hair half-dried, apply lemon juice on your scalp and leave it for 15 minutes. Rinse the scalp with cold water. Follow this routine three times a week. You will see how lemon will help reduce the stickiness in the scalp.
Apple cider maintains the pH balance of the hair and vinegar helps remove the dust and dirt particles. This keeps the scalp healthy, further strengthening the hair. Also, it also reduces the production of excess oil in the scalp.
Aloe Vera Hair Mask
Aloe vera is not just effective in treating oily skin, but it is also a best and natural treatment for oily hair and scalp. Aloe vera contains minerals, amino acids and vitamins, which are very important for hair health. This not only helps in hair growth but also prevents them from falling. To get rid of oily scalp, take a leaf of aloe vera and remove the pulp from it. Grind it well by adding 4-5 drops of coconut oil and juice of one lemon in it. Apply this mixture well on to your hair and leave it for a few hours and then shampoo. Apply this mask 3-4 days a week for better results.
Apart from these two masks, some other tips can be helpful in to manage oily hair:
Stay away from junk food and fried food items. Eat plenty of vitamins and minerals. Take seasonal fruits and juices.

Shampoo 2-3 times a week. Do not apply conditioner at all.

Use a hairdryer on minimum heat and keep it as far as possible from the hair to limit damage

Curd and fenugreek must be applied to the hair at least once a week. This will help remove excess oil.
Share This Post
YOU MAY ALSO LIKE
COMMENTS