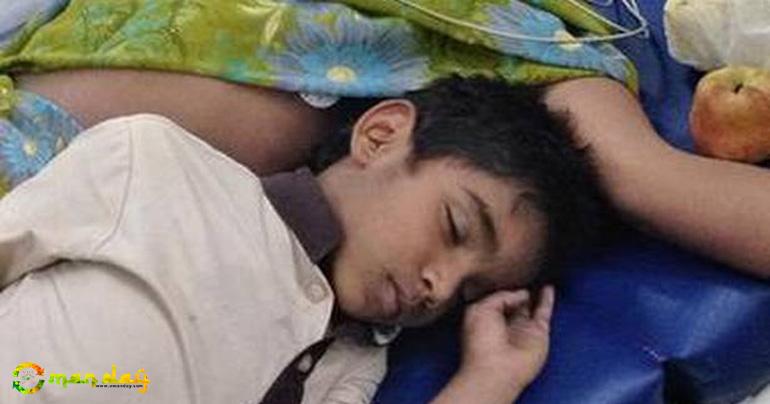 Moving Photo of 5-Yr-Old Sleeping With Mom's Dead Body Goes Viral
Information
11 months ago
300
In a heart-breaking sight, a five-year-old boy was spotted at Hyderabad's Osmania General Hospital (OGH) as he lay fast asleep next to his mother's lifeless body.
The incident took place on Sunday night, and an image of the incident has since gone viral.
According to reports, the boy walked in to the hospital with his mother late on Sunday night, as she was suffering from a cardiac-related problem, and was in a critical state.
"The doctors tried Cardio Pulmonary Resuscitation (CPR) and other means to stabilise her condition. But she died. But the boy did not understand what happened, refused to leave his mother and slept by her body," Imran Mohammed, relief volunteer, Helping Hand Foundation (HHF) told TNIE.
Volunteers of HHF later identified the woman as 36-year-old Sameena Sultana, a resident of Katedan who may have been dumped at OGH along with her son, by her live-in partner.
"Sultana's husband had deserted her three years ago. She lived with a man in Rajendranagar, who might have left her outside the hospital," Mujtaba Hasan Askari, of HHF told The Hindu.
Reports suggest that the boy tried to hold on to his mother even as authorities began taking the body for a post-morterm.
"The poignant reminder of the times we live in was out on display at Osmania General Hospital that could move anyone to tears. Unmindful of the tragedy that befell his mother, a five-year-old boy slept beside her lifeless body at OGH when we received a call in the dead of the night at around 11:30 pm," HFF said in a statement, on its Facebook page.
"Our volunteers spent the entire night in the hospital with the boy and remained with him till Monday, coordinating with the Cyberabad police and the mortuary. Meanwhile, after 18 hours of pursuit, the family of the deceased was traced in Zaheerabad and the boy was handed over to his uncle," the organisation added.
Relatives of Sameena later visited OGH, completed formalities, and took custody of the boy.
tag: blog , information
Share This Post
YOU MAY ALSO LIKE
COMMENTS