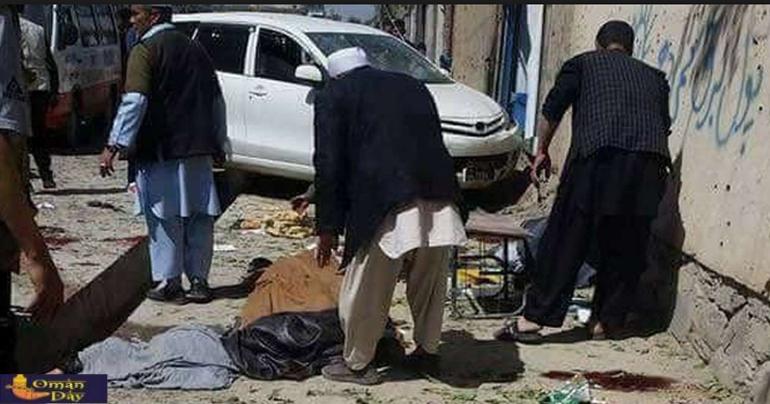 Two killed in sectarian attack in southwest Pakistan: police
Two people from the ethnic Hazara community were shot dead on Saturday in a sectarian attack in southwestern Pakistan, police said, where there has been a renewed wave of attacks on minorities and security forces.

The frontier city of Quetta was also rocked by three suicide bombings aimed at Pakistani police and paramilitary soldiers on Tuesday.

Six police were killed and 15 members of the security forces wounded in those bombings, raising fears over fragile security in Baluchistan province.

In Saturday's attack, two men who were relatives were targeted at their shop in a busy shopping area of Quetta, the capital of mineral-rich Baluchistan, police said.
The attackers then fled on a motorcycle.

"It is a sectarian killing," senior police officer Abdullah Afridi told Reuters.

Both men died on the spot after suffering multiple bullet wounds, he said.

It was the third attack on the minority Hazara community this month.

Two Hazara men were killed in a similar attack last Sunday.

Pakistan's Geo television reported a protest by shopkeepers and other people in the area after Saturday's attack.

The Hazara community also staged a sit-in protest over the violence earlier this month.

Hazaras are frequently targeted by Taliban, IS, and other militant groups for their religious beliefs in both Pakistan and neighbouring Afghanistan.

Hundreds of Hazaras fled to Pakistan during decades of conflict in Afghanistan and nearly half a million now live in and around Quetta.

Three separate bombings killed more than 200 people in Hazara neighborhoods in 2013, raising international awareness of the plight of the community.

The violence in Baluchistan has fuelled concern about security for projects in the $57 billion China Pakistan Economic Corridor, a transport and energy link planned to run from western China to Pakistan's southern deepwater port of Gwadar.

Two suicide bombers stormed a packed church in Quetta in December, killing at least 10 people and wounding up to 56.

That attack was claimed by IS.
tag: blog , information
Share This Post
YOU MAY ALSO LIKE
COMMENTS