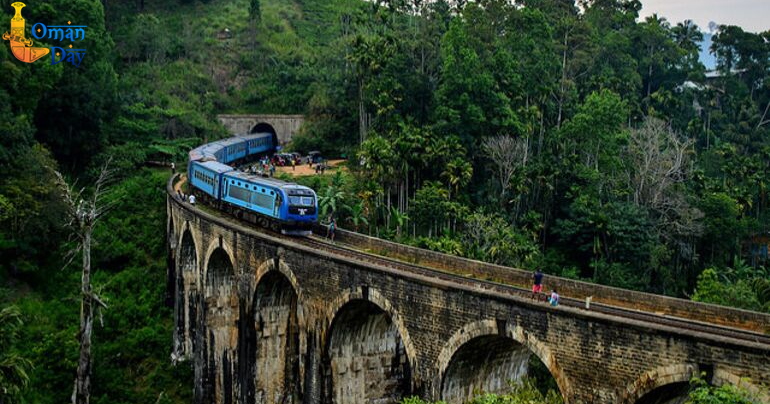 18 Most Affordable Places to Travel for Under $18 a Day
Instead of spending hours searching the internet high and low, we've compiled a list of the most affordable places to travel to in 2019.
We live in a beautiful world full of incredible destinations that inspire all kinds of wanderlust. But, what to do when you want to travel but your bank account suggests otherwise? Believe it or not, it's still possible to hop on a plane and head off into the horizon. We've compiled a list of the most affordable places to travel to in 2018.
Make this year one for the books and don't let yourself miss out on incredible experiences and adventures in far-off destinations. Here are some of the best cheap places to travel internationally!
Romania
India
Ecuador
Morocco
Poland
Chile
New Zealand
Tanzania
Portugal
Bolivia
Thailand
South Africa
Albania
Costa Rica
Sri Lanka
Vietnam
Colombia
The Philippines
1. Romania
When it comes to the most affordable places to travel to, look no further than the beautiful country of Romania. This hidden gem is full of amazing historical sites (like magnificent castles) that exude those luxe-European vibes. Plus, you can get by with less than $20 a day, easily! A night at a hostel will cost you around $12, and your $3 tickets to the museum won't break the bank.
So, why not treat yourself to an authentic Romanian experience this year and spend the rest of your hard earned money on the other things in life that really matter, like souvenirs, for example?
2. India
If you've never thought about visiting India before reading this article, it's about time you did. Ranked the second cheapest country in the world to travel, you can rest assured that you'll really get your dollars worth. Discover the bustling street markets and take in the beauty of the Taj Mahal for less than the price of all-you-can-eat sushi.
Picture resting your head on for $6 a night, travelling around for no more than $5 while getting your fill of delicious Indian food for under $2. Does anything sound better? We didn't think so. The stunning Taj Mahal is one of the best reasons to visit India
3. Ecuador
Nestled in South America, Ecuador is not only an incredible destination for nature lovers, but it's also easily one of the most affordable places to travel to in South America. And guess what, you don't have to skip your daily Starbucks to experience everything Ecuador has to offer. Rent a bike for $9, score a delicious meal at $3 and rest your body after a day of exploring for under fifteen bucks!
Discover Ecuador's nature
4. Morocco
Morocco is at the top of many bucket lists, and for good reason – it's absolutely beautiful. Located in northern Africa between the Mediterranean Sea and the Atlantic Ocean, Morocco will make you feel as though you have been transported back in time. Go on a souk tour in Marrakech, visit the majestic blue city of Chefchaouen or hike the Toubkal mountains for a lot less than you'd expect. Eat and sleep like a boss for under $10 dollars and a local bus trip to some of the incredible sites will cost you less than your weekly yoga class!
5. Poland
If you want to experience Eastern Europe without the crowds and without breaking the bank, head to Poland. A popular destination amongst travellers of all ages, this country is definitely a must-add to any travel list. Explore medieval castles in Krakow or shop and dance all night in Warsaw all for under $20. Not too shabby if you ask us!
6. Chile
It should come as no surprise that Chile is on this list. It was ranked as Lonely Planet's top country to visit in 2018, there is no doubt that this breathtaking nation needs to be one (of the many) trips you take this year. A night at an affordable hostel will run you around $16, while your meals won't be more than $10. Not to mention that some national parks and attractions are free! Return home with a lifetime of memories that will leave you astonished years after your trip has ended without the urge to see a financial advisor.
7. New Zealand
If there is one thing we know about New Zealand, it's that there is no shortage of breathtaking sights. And you don't have to be a fan of J.R.R. Tolkien's work to enjoy it.
Though one of the pricier destinations on this list, you're still looking at an average of under $18 per night (at a hostel or a campsite) and less than $10 for basic meals. This leaves you with some extra cash to spend as you take in all the country's beauty, like the magnificent Milford Sound or on a kayaking trip through the Bay of Islands.
8. Tanzania
If you want to get up close and personal with exotic wildlife this year, hop on a flight to Tanzania. Known best for its rich wildlife and vast deserts, Tanzania is an adventure lover's playground with endless thrilling activities to fill up your days, like conquering Mount Kilimanjaro, visiting the Ngorongoro Conservation Area or coming face-to-face with the Big Five.
Alas, the real thrill will come from all the money you've saved. Think $15 for a night at a quaint guesthouse, eating authentic Tanzanian cuisine for around $2, and taking a $5 long-distance bus ride.
9. Portugal
Picturesque villages, mouthwatering food and stunning medieval castles are just a few of the reasons we love Portugal. The other reason is how insanely affordable it is to travel there. Located between the Atlantic Ocean and Spain, Portugal deserves your attention.
Sunbathe in the Algarve, try your hand at painting an azulejo in Lisbon, discover the beauty of the Pena National Palace firsthand in Sintra or sample a glass of Port wine in Porto. No matter what you choose to do, you can rest easy knowing that you're not going to come back home with pennies to your name.
10. Bolivia
Nestled between Peru, Chile and Brazil you'll find Bolivia. Though often overlooked due to it's seemingly more popular neighbours, this landlocked country is a definite must-visit. From Lake Titicaca to the Amazon and the reflective salt flats at Salar de Uyuni, you will without a doubt find yourself falling in love with Bolivia.
As one of the cheapest destinations in South America, you'll easily find a place to rest for $5-$7, travel from city to city for less than $10 and you can get a filling meal for under $7. Doesn't that sound grand? All that's left for you to do now is start thinking about the creative poses you'll pull off at the world's largest mirror.
11. Thailand
Historically an affordable destination, Thailand is the Mecca for backpackers and budget travellers alike. Chock full of activities and experiences that will make you want for nothing, it is probably already on your travel list.
Aside from the cost of your flight, this inspiring country will make you feel as though you're actually saving money while you travel. An average night at a guesthouse sits at around $17, public transportation costs no more than $1.50 and meals made with the freshest of ingredients are between $1-$3. If you haven't booked your flight over to the Land of Smiles while reading this, we take it you must not like saving (or travel at that).
12. South Africa
If you're looking for a country with the perfect mix of nature and bustling city life, look no further than the tip of Africa. Home to Kruger National Park and stunning Cape Town, South Africa is one place everyone needs to visit. Whether you want to go on an exciting safari in one of the country's many national parks, or you want to go swimming in crystal clear waters, a South African adventure won't have you dipping into your savings. With less than $20 a day spent on meals and accommodation, you'll have plenty of leftover cash to tick more things off your bucket list than you thought possible.
13. Albania
Albania is probably not the first country that comes to mind when you think of an epic European vacation, but it should be! Known best for the sprawling beaches and the stunning ancient castles, Albania is the perfect place to go exploring. A night in a dorm room will cost you under $18, transit somewhere between $2-$8 and a tasty Albanian meal ranges between $7-$11.
14. Costa Rica
Hidden beaches, breathtaking waterfalls and probably the most picturesque volcano you'll ever see, are a few of the reasons why Costa Rica tops many travel must-see lists. From San Jose and Manuel Antonio National Park to Monte Verde Cloud Forest Reserve and beyond, Costa Rica is the ideal destination for every traveller. Not to mention the fact that you can hike, travel (within the country), eat and sleep for under $20 a day, all of which make it the perfect choice for your next escape.
15. Sri Lanka
If you have been dreaming about Sri Lanka but stopped yourself mid-REM sleep because the cost of the trip was stressing your subconscious out, think again. Hailed as the must-see country with it all, Sri Lanka is truly a place like no other and it's one of the most affordable places to travel.
Discover all the country has to offer, from lush rainforests and awe-inspiring national parks to breathtaking train rides and temples that'll make you want to cancel your flight home. Get your fill of rice and curry for less than the cost of a cup of coffee, hop on a bus for under $2 and lay your head down for no more than $13. All the more reason to move Sri Lanka right up to the top of that bucket list of yours!
16. Vietnam
Known best for its rich culture, lively nightlife, and bustling cities, Vietnam is the budget-friendly country you need to visit ASAP. Located in Southeast Asia, Vietnam is a favourite among travellers. From Ho Chi Minh City to Halong Bay, this breathtaking nation is not only a must-see but a total steal too! If spending $9 a night on a cheap hotel, travelling around for $1 and eating more than the recommended portion size of noodles for less than $2 sounds like your kind of trip, book a flight.
17. Colombia
No matter who you are, Colombia is the perfect destination for you. Seriously! Coffee lover? Head to Colombia. Nature lover? Hop on over to Colombia. Love a good hike? Well, might we suggest lovely Colombia? Want to go swimming? Hmm, perhaps Colombia? With so much on offer at incredibly reasonable prices, no wonder people keep coming back.
For less than the cost of a haircut, you can sleep, eat and explore many cities in Colombia. Gaze up at the massive palm trees in Cocora Valley, stroll down the colourful streets of Cartagena or hike in Tayrona National Park.
18. The Philippines
When it comes to island paradises, the Philippines takes the cake. Home to cascading waterfalls, amazing beaches and inspiring architecture, this Southeast Asian country continues to win the hearts (and bank accounts) of thousands. With the average cost per day (food, drink and stay) coming up to just under $20, it's no surprise why travellers flock to the island to take it all in each year.
tag: blog , travel , tourism , omanday , omannews , places , explore
Share This Post
YOU MAY ALSO LIKE
COMMENTS