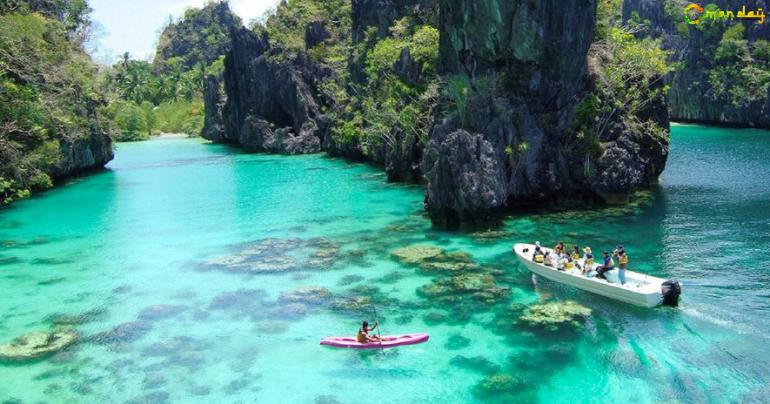 World's top 3 best islands are in Philippines
Travel and Tourism
2 years ago
21059
if you're looking for a tropical retreat, look no farther than the Philippines.
Three of the Southeast Asian country's more than 7,000 islands have just been named among the top destinations to go to for a perfect beach getaway, with the islands of Boracay, Cebu and Palawan bagging the top titles in Conde Nast Traveler Reader's Choice Awards 2017.
Boracay landed the first place in Conde Nast's "Best Island in the World" category, while "Cebu and Visayan Islands" and Palawan ranked second and third place, respectively.
Commenting on the latest accolades, Wanda Tulfo-Teo, secretary of the Philippines' Department of Tourism, said the top three islands don't just have "jaw-dropping beaches," they also offer amazing activities, including cultural heritage sites and incredible cuisine.
"There is so much to be explored in the Philippines and we look forward to welcoming more travellers to our islands," Tulfo-Teo said.
The number of Middle East tourists visiting the Philippines has been on the rise. In 2016, the Philippines received a total of 83,546 tourists from the region, posting 9.69 per cent growth 2015. Tourists from Saudi Arabia and UAE, the two largest markets out of the region for the Philippines, reached 50,884 and 16,881 respectively.
Here's a quick look at three of the Philippines' top islands:
Boracay
Measuring just under four square miles and located in western Philippines, Boracay is known for its powdery white sand beach, crystal clear waters and stunning sunsets.
Its main beach, spanning four kilometres long, is dotted with numerous resorts, restaurants and bars. The island also offers an assortment of activities for visitors such as diving, windsurfing, kiteboarding, cliff diving, paddle boarding, kayaking, snorkeling, horseback riding and golf.
And when the sun sets, nightlife on the island starts to come alive, as restaurants and bars teem with crowds and pulsate with music.
Cebu
What makes Cebu and Visayan Islands quite different from a number of tourist destinations in the Philippines is that it offers a fusion of island life, historical sites and a metropolis.
Cebu is home to a number of beautiful beaches both in the north and south of the city centre, while its commercial area boasts of several shopping malls, hotels, bars and restaurants. It has a 24-hectare mixed use business park called Cebu IT Park, where outsourcing companies are based at.
...[ Continue to next page ]
tag: blog , travel-and-tourism
Share This Post
YOU MAY ALSO LIKE
COMMENTS