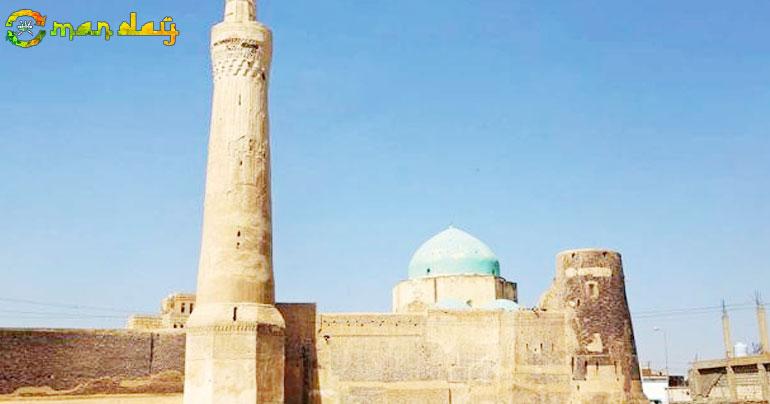 Call to protect historic Yemeni city of Zabid
Once Yemen's capital and famed as an architectural marvel of early Islam, the town of Zabid is fighting to survive as a brutal war closes in on its fortified walls.
The sand-coloured town overlooking the country's west coast was named a UNESCO World Heritage site in 1993 for its centuries-old urban planning and architecture, including the world's fifth oldest mosque.
Riven by neglect and poverty, it was placed on the UNESCO list of World Heritage in Danger seven years later.
Yemen's three-year war, which has killed nearly 10,000 people and pushed the country to the brink of famine, is now threatening the fate of Zabid.

So far the town has been spared in the battle between Yemen's Iran-backed Al Houthi militants and a government allied with a military coalition, led by Saudi Arabia.
But an impending fight for nearby Hodeida, home to Yemen's most vital port, has raised fears the violence is closing in on Zabid.
Ahmad Hussain Ahmed says his home was damaged last month, during fighting between the two rival sides.
Like other residents, he fears for both his family and his town, where homes built from baked bricks give the centuries-old skyline its trademark sandy hue against the bright blue Yemeni sky but offer little protection.
"Our homes are built of local mud," Ahmad told AFP, seated near one of the old wooden windows carved into the wall of his brick home.
"Another blow and the roof will cave in on us".
The coalition has blamed Al Houthis for negligence in protecting Yemen's historical sites.
Last week, Saudi-led coalition spokesperson Col. Turki Al Maliki called for protecting historical sites from Al Houthi attacks.
Zabid overlooks a river 75 kilometres southeast of Hodeida, the Al Houthi-held Red Sea port city.
From the 13th to 15th centuries, Zabid was the capital of Yemen before being dethroned by Sana'a.

The town predates the foundation of Islam but is an architectural marvel of the faith: four gates surround the city, where a web of narrow cobblestone streets links a souk with quieter residential areas.
It also features the highest concentration of mosques in Yemen, one of the world's first Islamic universities and canals to supply water to residents.
Experts have warned Zabid may not be able to withstand more blows, even if fighting remains confined to its outskirts.
"These are centuries-old buildings. They cannot bear shelling or even the vibrations of missiles," said Yemeni restoration specialist Hussain Abdul Rahman.

"The world should be fighting to preserve this."
In Zabid, shops that resemble little castles are still open and traffic flows through the streets.
Also open is the Zabid Public Library, a tiny gem hidden in the basement of a old house, with 10 arched and engraved windows to allow daylight in.
Mukhtar Abdul Samad, head of the general authority for historic preservation in Zabid, fears one of the last pillars of his country's heritage may soon be demolished.

"We appeal to international organisations, and UNESCO, to prioritise the protection of Zabid," Abdul Samad said.
"This town belongs to the world and not to Yemen alone."
In 2014, Al Houthis seized Hodeida in a takeover of territory that included the Yemeni capital.
Iran has been accused by the US and the coalition of illegally smuggling arms to the militants through the port and are moving forward with a plan to recapture the city soon.
tag: internationalnews , wiki
Share This Post
YOU MAY ALSO LIKE
COMMENTS