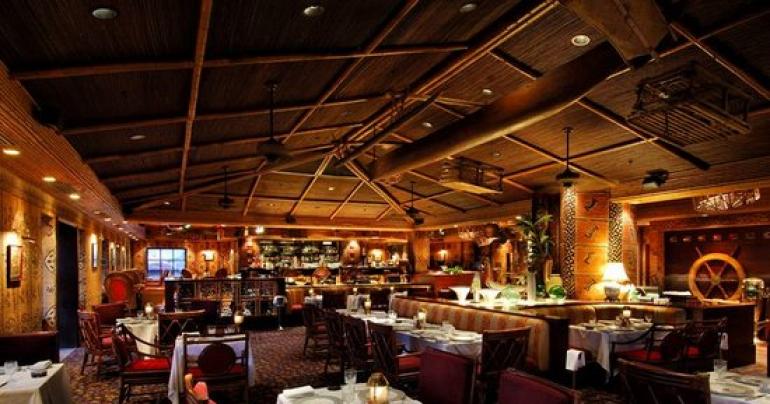 Nightlife in Muscat: Top 10 Bars, Pubs and Night Clubs in the City
1. Trader Vic's: Hotel InterContinental, Qurum
Trader Vic's is a popular tourist bar in Muscat located in Hotel InterContinental in Qurum. This place is really popular for its signature cocktails which you could try and take the taste as souvenirs. There is also live music playing and dance. If you're not done with just drinks, you can always try their amazing pub food as well. There isn't a dress code like wearing a tuxedo to enter Trader Vic's but don't come in shorts either.
2. John Barry: The Bar to Set the Night in Mood
John Barry is located in Hotel Grand Hyatt in Al Khuwair, Muscat. The place has an excellent decor, resembling the inside of a ship. Really popular for its piano player and singer inside the bar, playing some classic old songs to set the mood. The drinks are good accompanying with their amazing food. There isn't a dress code here as such so you can enter with formals or casuals and you can even see locals inside in dishdashas.
3.Piano Lounge: Shangri-La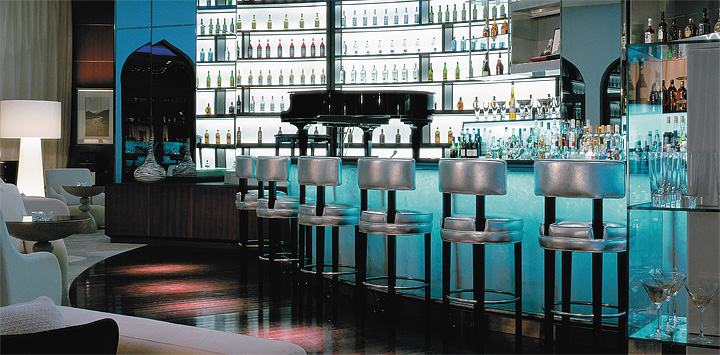 Located in Shangri-La, Piano Lounge has a huge fancy indoor bar area with a piano player performing. Outside of it is an outdoor area overlooking the beautiful beach outside Shangri-La and a pool. Piano Lounge is a great place to get some great drinks at a reasonable price.
4. O'Malley's, Hotel Radisson Blu
O'Malley's is located in the ground floor of Hotel Radisson Blu in Al Khuwair. This place is one of the few places in Oman which is in an Irish Pub style and decor. O'Malleys's is a great place to go for an evening out with friends to talk and enjoy some beer or whisky. O'Malley's has an Irish pub sort of decor with wooden bar counter and excellent staffs. Read my personal review about O'Malley's, Hotel Radisson Blu, Muscat here O'Malley's Irish Pub, Radisson Blu, Muscat - Restaurant Review
5. On The Rocks Restaurant and Lounge

On The Rocks Restaurant and Lounge is an excellent place for a night out in Muscat located just adjacent to Hotel Golden Tulip in Seeb. This place serves excellent drinks and cocktails with some great pub food. This place is basically a combination of a bar, restaurant and a lounge together. They also have great food with the restaurant serving modern European cuisine with a mix of Indian and Chinese pub food as well. On The Rocks in Muscat also has DJ nights and events occasionally which is an icing to the cake.
...[ Continue to next page ]
Share This Post
YOU MAY ALSO LIKE
COMMENTS