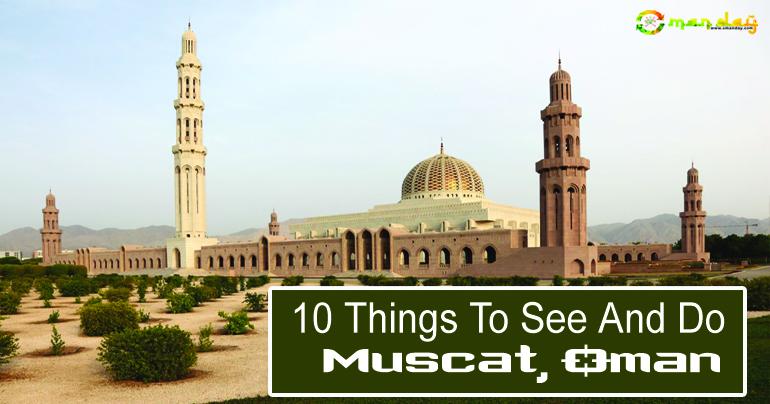 10 Things To See And Do When You Visit Muscat, Oman
Top 10 things to do
2 years ago
4341
10 Things To See And Do When You Visit Muscat, Oman

Perched on the Gulf of Oman, Muscat is a hugely important Arabic city that's quickly becoming one of the region's hot spots to visit. Surrounded by the domineering Al Hajar Mountains, Muscat is a hive of contemporary and traditional culture and design that make for some amazing places to experience.

Whether it's your first time visiting Oman, or your first visit to the Middle East, Muscat has some incredible sites you should definitely consider seeing.
1.) See the Sultan Qaboos Grand Mosque
As the sun sets; the immense golden dome of the Grand Mosque is lit up and creates an ethereal glow that you can't miss. As an important mosque in Muscat (and Oman, obviously), this beautiful building is impeccably designed and stands proudly iconic overlooking the city.
Inside the mosque, the incredible level of details is quickly evident – the central dome has a fantastic blue patterned design that is just gorgeous.
...[ Continue to next page ]
tag: about-oman , wiki
Share This Post
YOU MAY ALSO LIKE
COMMENTS