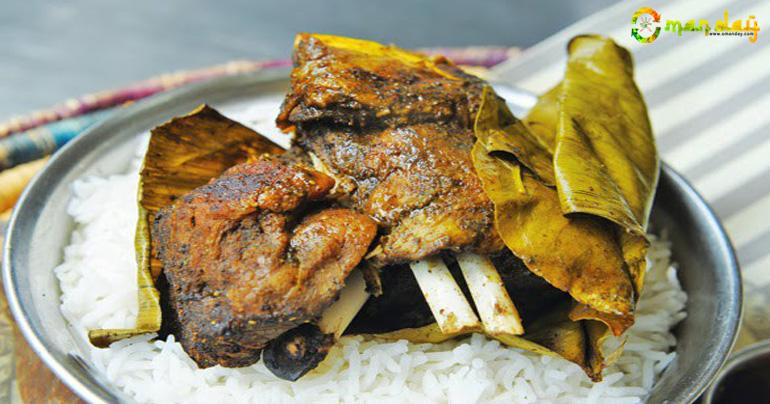 Food In Oman
For those who wish to accustom themselves with the Omani Cuisine, it is a delicious fusion with marinades, herbs and spices as it is inspired from Persian, Indian and Mediterranean cuisines. Omani food is a delicious fusion of spices, marinades and herbs. Like rice, chicken and lamb are deemed staples here as the seasoning ingredients like ginger, nutmeg and saffron adds the flavour and aroma to the food which is second to none. All the varieties of seafood are available here as Oman has a large coastline bordered by the Arabian sea.
Since ancient times the Omani food has been served warm seldomly as it is less spicy and stands apart from the rest of the food in the Arabian Peninsula. Below is the list of the most delicious and traditional Omani food:
1. Shuwa
This dish is prepared mainly during celebrations of national importance like Eid. Most families in Oman cooks Shuwa on the first day during the festival and on the second day, consumes the same.
2. Mashuai
The delicious dish Mashuai is one of the popular dishes in Oman. Savoury Lemon Rice and roasted kingfish are the main constituents of this renowned dish.
3. Majboos
Rice mixed with saffron cooked with spicy red or white meat are the main constituents of this dish also named as Kabsa among the locals. The literal meaning of Majboos is to "Be Engaged. This favourite dish of all is served in special occasions like engagements and weddings in Oman.
Saffron and cardamom are the two main ingredients of the dish.
...[ Continue to next page ]
tag: about-oman , wiki
Share This Post
YOU MAY ALSO LIKE
COMMENTS